It was more than a year and a half ago: On 15 April 2021 in the morning, it was announced that the rent cap in Berlin was history. That same evening, 10,000 angry tenants took to the streets. In the following days, one landlord in particular attracted negative attention: The property management company Blaczko sent emails to tenants with the title " too soon celebrated", saying that they didn't want tenants like them here.
But some tenants did exactly the right thing: they joined forces with us to take action against the practices of the property management. Today we can say: the tenants did not rejoiced too soon, but Blaczko did!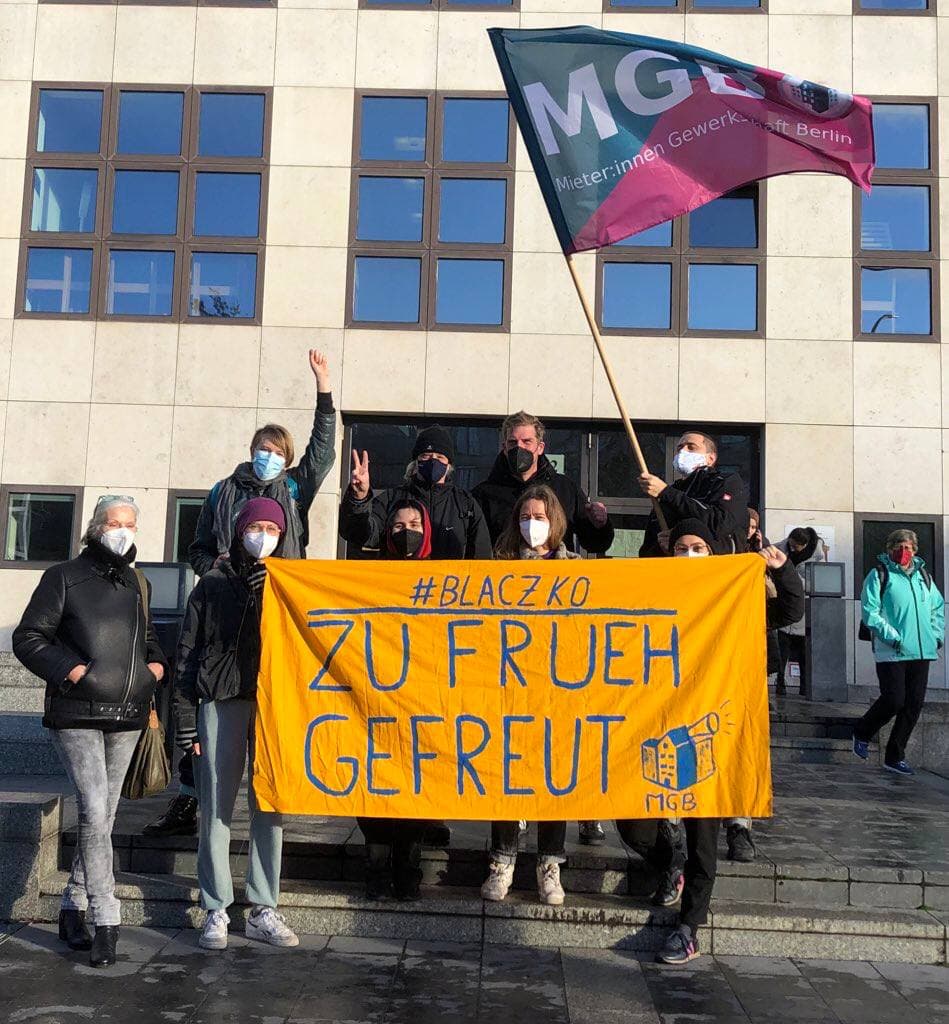 After one eviction suit was already overturned and two tenants successfully defended themselves against the high rent in their partial commercial leases (and obtained refunds of several thousand euros), there has now also been a first success with the sublease contracts. A Blaczko tenant in Neukölln, like many others here, was trapped in a special construct: For a long time we have suspected that the Blaczko property management has been renting flats to employees in several cases, who in turn have been subletting to the actual "end tenants". The main purpose of all this is to weaken the protection against unfair termination of tenancy – and who resists a high rent when it can mean getting kicked-out? Now, for the first time, a lower court has ruled that this is not possible and decided in favour of the tenant.
A first ruling has been reached, which not only means that another Blaczko tenant can stay in the flat, but is also a good reference for future tenants. This was only possible because committed tenants and activists from our union were able to bring together so many tenants and gather evidence that Blaczko is subletting through his employees. In the coming months, more subtenants will join together and sue.
So our organising at Blaczko is not a sprint – but a successful marathon that will go on for us.