WHO WE ARE
Tenants' unions exist throughout Europe and the idea has also been discussed in the tenants' movement in Berlin for some time. At the end of 2019, individual activists from the Mietenwahnsinn alliance came together to take a practical approach to this idea. In September 2020, we officially founded the Tenants' Union Berlin.
We ourselves are tenants of this city and know the numerous problems: from the lack of affordable housing to rent increases and evictions. In order to counter the perceived powerlessness and the conditions on the housing market, we want to build a strong tenant organization. Together we stand up for the collective interests of tenants as a young grassroots democratic union.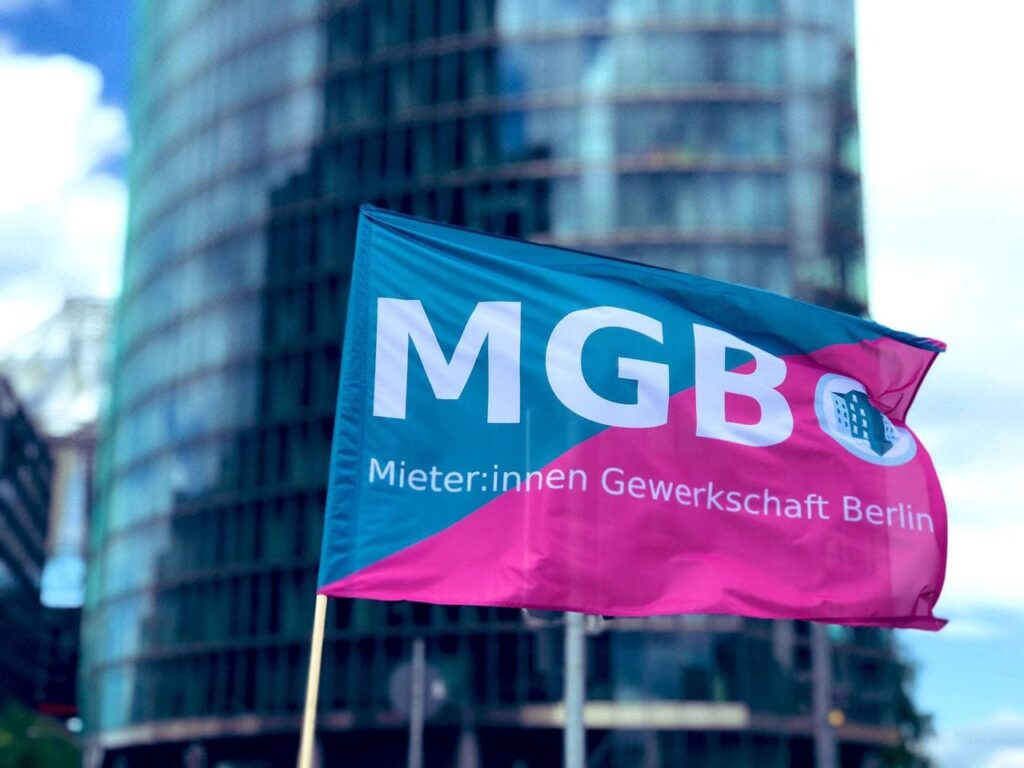 In our first fights against the real estate company Heimstaden, the dubious property management Blaczko, in the Kieztreffen Pankow and in other places we could already achieve some common successes. At the same time, we are pushing ahead with the building of the union in order to really be able to change something in the long term. Together we are strong.
STRUCTURE OF THE MGB
HOW WE WORK
We see ourselves as a grassroots democratic and independent trade union (under construction). The most important decisions are made at our monthly general meeting. Most of the work, however, takes place in the working groups, in which we all work on a voluntary basis. Currently, the following working groups form the hands of our union:
AG Organizing
AG Law
AG Public Relations
AG Statues
AG Member Management
AG FLINTA*
AG Collective Handling
AG IT
For this purpose, we have various networking groups that are active in struggles.
OPPORTUNITIES TO PARTICIPATE IN THE MGB
HOW YOU CAN PARTICIPATE
You find our concept of a tenants' union exciting? You want to get involved in the fight against overpowering landlords? Then we are very happy about you – become a member of the MGB! Whether you want to support us on an irregular basis, e.g. at neighborhood meetings or rallies, or regularly participate in a working group or a network – we have something for everyone.