Welcome to the MBG
We are an initiative to build a union for tenants in Berlin. We want to fight collectively for our rights and interests and stand up together against profit-oriented landlords and unjustified rent increases. A tenants union can create the structures to realize collective tenancy rights, connect us tenants in the long term and enable a fight for more self-determination in housing.
Whether establishing your home community, approaches to organizing, or termination for personal use.
We develop new texts, instructions and material in various research groups from time to time.
Contact us if you would like to participate.
Why a union for tenants
Powerless in rent madness?
For years we have been struggling with rising rents, displacement or simply a lack of renovation. At the same time, we as tenants have hardly any possibilities to defend ourselves against it. The landlords are networked and well organized – we are not.
Together to new strength
Many people are already organized in small initiatives all over the city and are fighting for their homes. Associations such as the Berlin Tenants' Association provide much individual legal assistance. We want to bring both together: A union in which tenants can organize themselves internally and collectively assert their interests.
Fighting for collective rights
As a grassroots democratic organization, we want to fight together – for collective solutions. To do so, we have to find new ways and pick up old threads like the rent strike. Together as tenants we can tackle problems immediately and alleviate or even eliminate grievances.
News
Blog | Events | Newsletter | Press
Latest Posts
It was more than a year and a half ago: On 15 April 2021 in the morning, it was announced that the rent cap in Berlin was history. That same…
Stay up to date
Once a month all the news by mail.
Dates & Events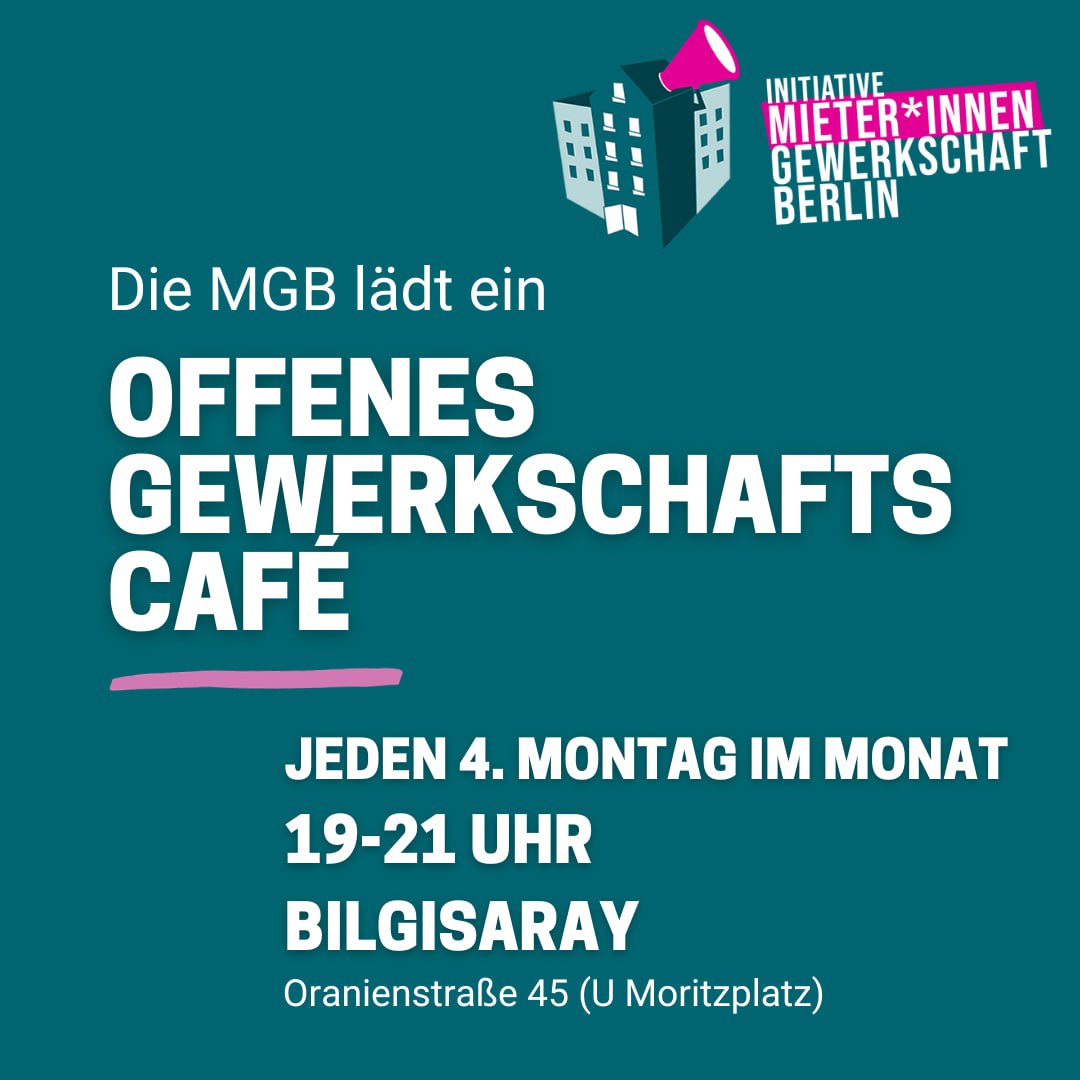 Any question?
You have questions about the tenants' union and/or want to become active with us? Do you have acute problems with landlords?