How can you participate?
Become a member
At the beginning of 2021, we founded our association, another step towards the establishment of Berlin's first tenants' union. Be part of it!
STAY UP-TO-DATE
Once a month all the news by mail.
Latest posts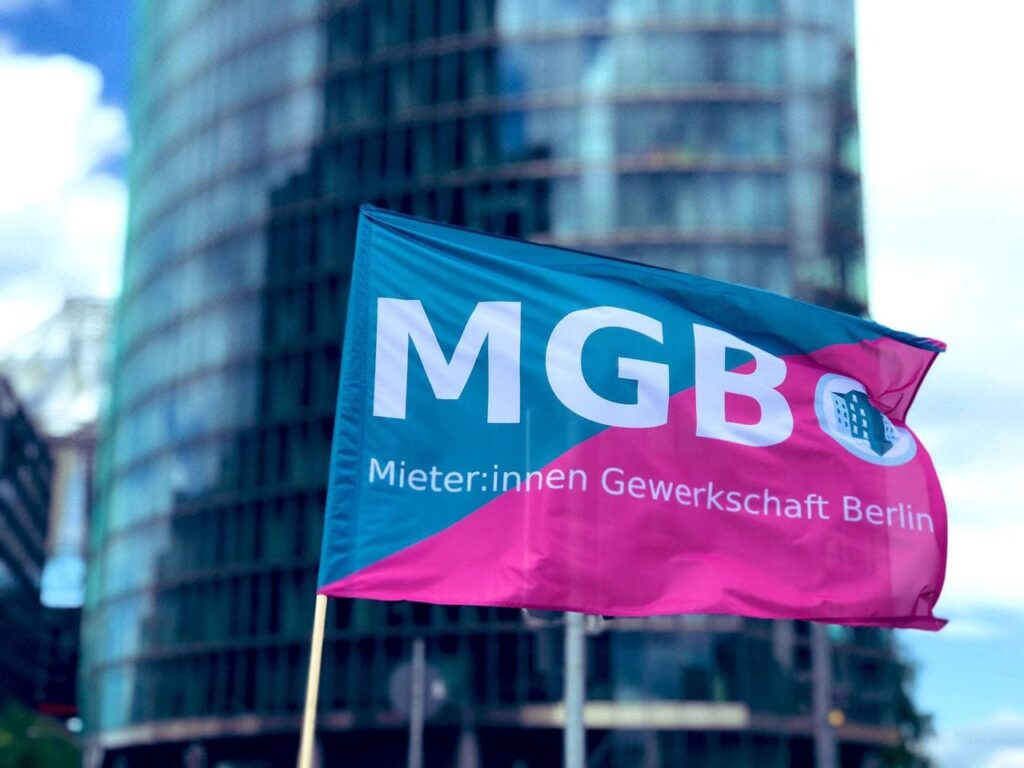 Housing policy
We live in a society in which we all – every day – have to fear new decisions about our lives. And we live in a city that has been sold off by unscrupulous politicians.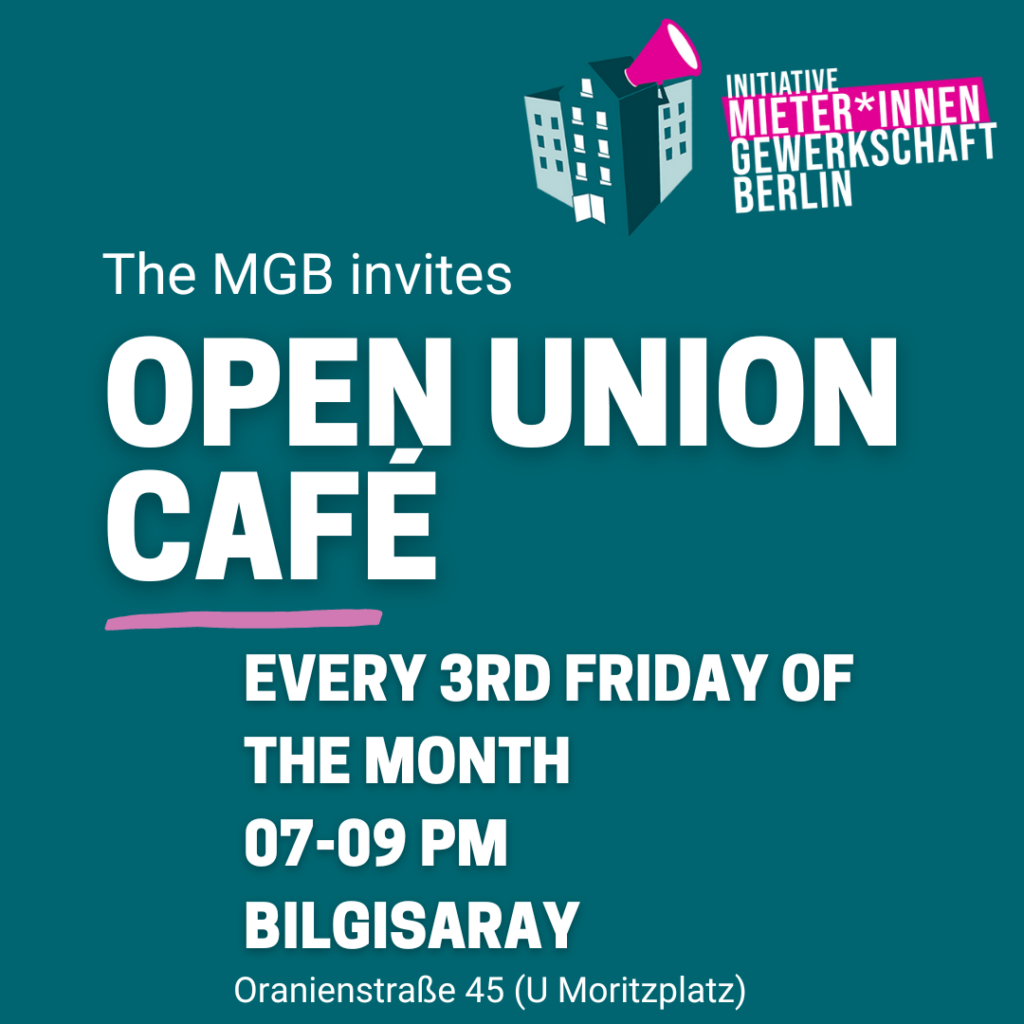 Open organizing meetings
Starting in April 2022, Mieter*innengewerschaft Berlin (MGB) will offer open organizing meetings. Every 3rd Thursday of the month, 6-8 p.m., online for now.
Dates & Events
October 2022
Mon, 3. October
6:00 pm

– 7:30 pm

Einführungsworkshop
Wed, 5. October
7:00 pm

– 8:00 pm

Reflexionsplenum

Das Reflexionsplenum besteht aus AG FLINTA* und AG Kollektiver Umgang. Es ist offen für alle Mitglieder der MGB. Das Treffen ist ein Raum um sich über Dynamiken in der Gewerkschaft auszutauschen, findet jedoch nur bei Bedarf statt. Dieser kann beim vorherigen Koordinationstreffen oder direkt gegenüber der AG kollektiver Umgang geäußert werden.

Recurs monthly

8:00 pm

– 10:00 pm

MGB Mitgliederversammlung
Wed, 12. October
8:30 pm

– 9:30 pm

FLINTA* STADT Plenum
Fri, 21. October
7:00 pm

– 9:00 pm

Offenes Gewerkschafts-Café

Die MGB lädt ein: Offenes Gewerkschafts-Café: Jeden 3. Freitag im Monat, von 19-21 Uhr, im Bilgisaray, Oranienstraße 45.

Recurs monthly
… any question?
You have questions about the tenants' union and/or want to become active with us? Do you have acute problems with landlords?