How can you participate?
Become a member
At the beginning of 2021, we founded our association, another step towards the establishment of Berlin's first tenants' union. Be part of it!
STAY UP-TO-DATE
Once a month all the news by mail.
Latest posts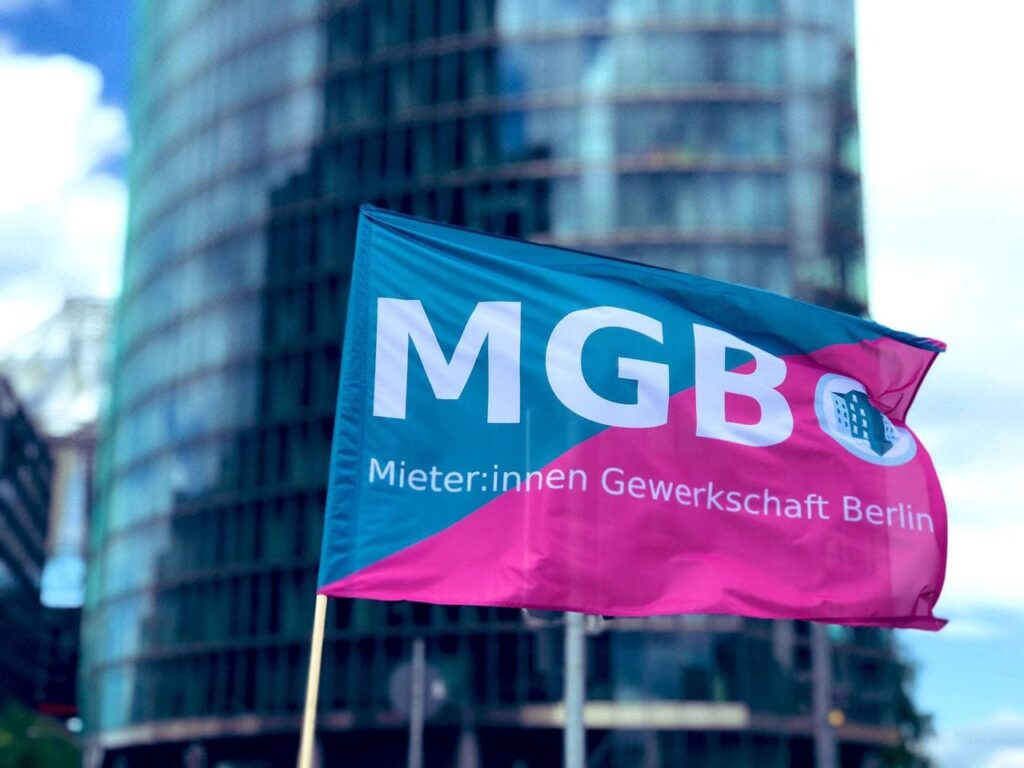 Housing policy
We live in a society in which we all – every day – have to fear new decisions about our lives. And we live in a city that has been sold off by unscrupulous politicians.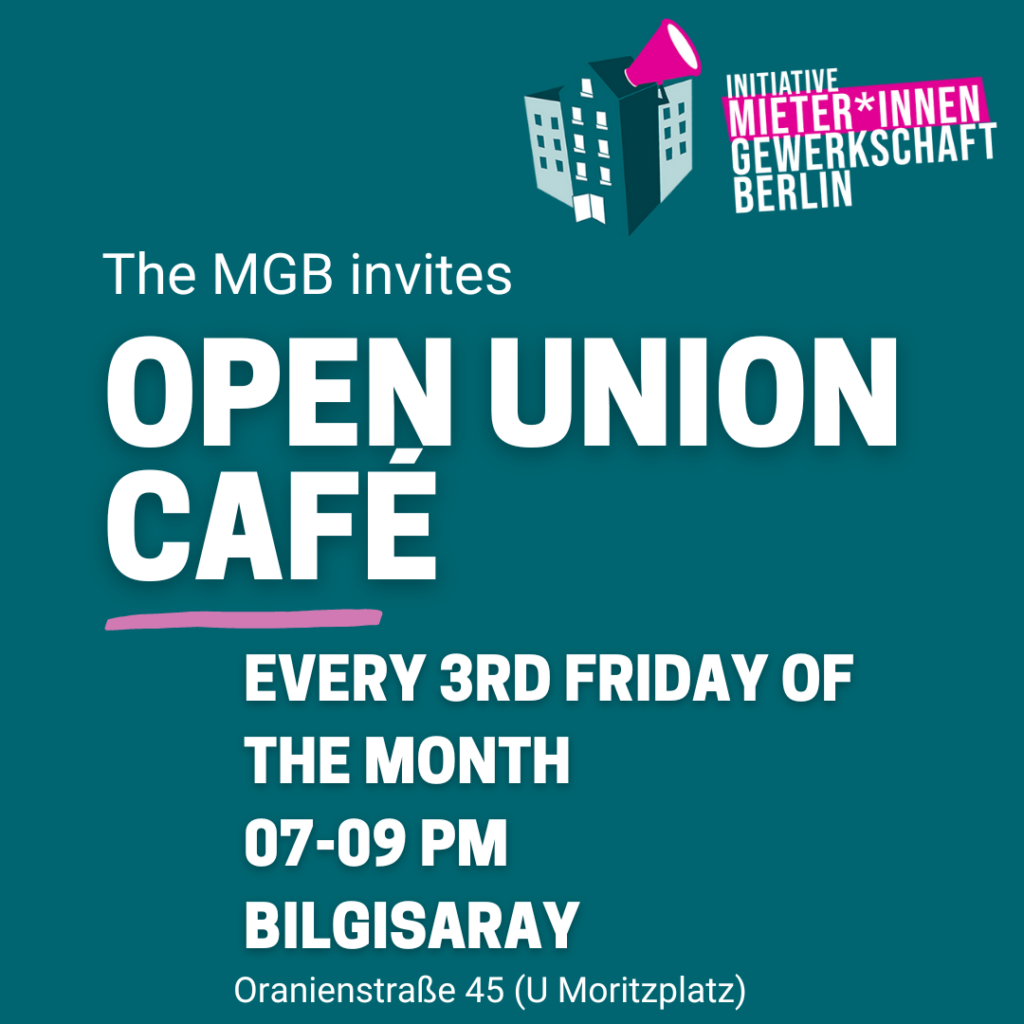 Open organizing meetings
Starting in April 2022, Mieter*innengewerschaft Berlin (MGB) will offer open organizing meetings. Every 3rd Thursday of the month, 6-8 p.m., online for now.
Dates & Events
December 2022
Mon, 5. December
6:00 pm

– 7:30 pm

Einführungsworkshop
Wed, 7. December
8:00 pm

– 10:00 pm

MGB Mitgliederversammlung
Wed, 14. December
8:30 pm

– 9:30 pm

FLINTA* STADT Plenum
Fri, 16. December
7:00 pm

– 9:00 pm

Offenes Gewerkschafts-Café

Die MGB lädt ein: Offenes Gewerkschafts-Café: Jeden 3. Freitag im Monat, von 19-21 Uhr, im Bilgisaray, Oranienstraße 45.

Recurs monthly
Fri, 23. December
5:00 pm

– 6:00 pm

FLINTA* STADT Plenum
… any question?
You have questions about the tenants' union and/or want to become active with us? Do you have acute problems with landlords?