Questionable tenancy agreements, permanent construction sites, harassment – the Blaczko property management company has worked hard to earn its bad reputation. Now tenants in 25 Berlin buildings are organising themselves and have founded the "Blaczko Tenants' Initiative" together with us. Here we summarise what has happened so far.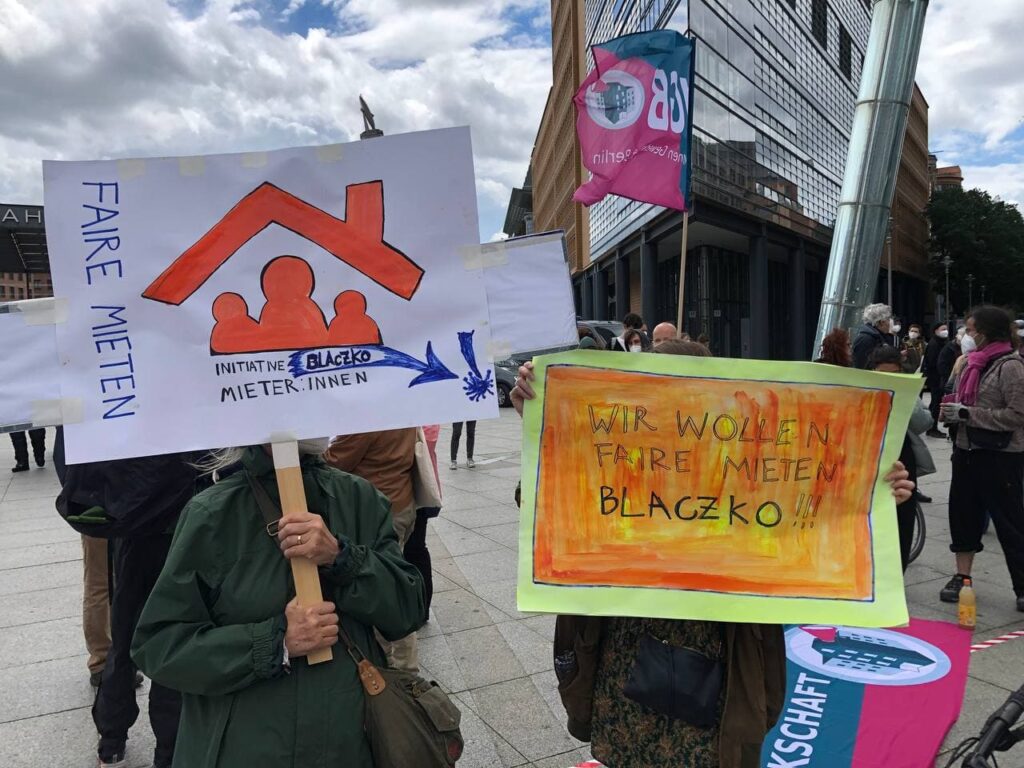 Shortly after the rent cap was overturned, Berlin tenants received mail from a landlord and his property management company that had not yet appeared in public: Uscher Blaczko. His "Team Blaczko" not only demanded in a completely inappropriate tone the immediate repayment of the lowered rent ("too early to rejoice"), but also urged the tenants to move out soon, signed with an "F Y" at the end. What at first seemed like a bad joke has unfortunately been a harsh reality for many of Blaczko's tenants for a long time. Constant threats of rent termination, lack of repairs, questionable tenancy agreements, dubious extra fees, intimidation attempts, illegal camera surveillance – this landlord's list of shortcomings is long. But his tenants have had enough: they have formed the "Blaczko Tenants' Initiative", supported by us, the Berlin Tenants' Union! We help the tenants to network and collectively assert their interests.
As a first joint step, we handed over our letter of demands to Blaczko on 10 May 2021. To make sure that it would reach Uscher Blaczko's current place of residence in Miami, we had the letter delivered to him personally by our sister organisation, the Miami Tenants Union. In it, we summarised the most important shortcomings in 11 points and asked Blaczko for a meeting. After Blaczko failed to respond appropriately within a week, the letter and press release finally went public on 18 May.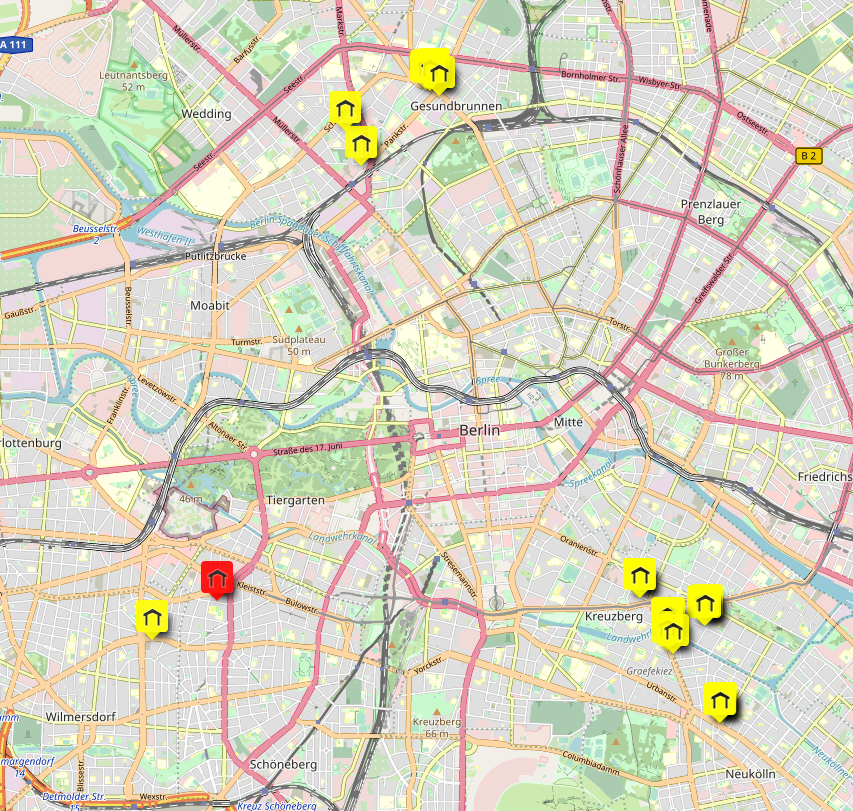 On the following two days, we planned to distribute flyers in the houses together with tenants of the Heimstaden Network and to inform the tenants about their rights. The reaction left us speechless: Blaczko illegally turned off the doorbells in all his Berlin houses and positioned dubious security guards in front of the houses who were not supposed to let anyone in except tenants. At the same time, on both days, they sent equally dubious alleged staff to our public meeting places, who banned several tenants and union activists from the premises and intimidated them. This went so far that they chased the group, threatened us and threw a beer can at one of our activists in front of Maybachufer 1. In the following days and nights, there were further attempts to intimidate us by email or directly at the door of our flat, with the aim to have us give up our networking.
But the initiative and the tenants' union are not intimidated by this. We do not accept the attacks on our right to organise freely and on our tenants' rights. The building management itself admits that they don't think much of German tenancy law. At the same time, their reaction shows that they feel our pressure. We are still open to a discussion with Blaczko and will implement and protect the basic rights of tenants. If you are also a tenant rent of Blaczko, please contact us here:
ini.blaczko@gmail.com
blaczko@mg-berlin.org
follow for updates:
twitter.com/mg_berlin